IF TERMS SUCH AS "BLINDING SPEED, FEROCIOUS ATTACK, HEAVENLY SUSTAIN, AND OTHERWORLDLY TONE" WHEN DESCRIBING A GUITAR, YOU HAVE FOUND THE PROPER CUSTOM GUITAR BUILDER.
THESE HANDCRAFTED CUSTOM BEAUTIES DELIVER THE GOODS IN MONSTER PORTIONS EVERY TIME YOU PLUG IT IN.
YOUR FRETTING HAND WILL THANK YOU AS IT MOVES ALONG THE FRETBOARD ON THESE SUPERBLY SCULPTED NECKS.
WE USE ONLY HIGH-QUALITY PICKUPS TO ENSURE THAT YOU WILL BE DROPPING SERIOUS BOMBS NO MATTER WHAT STYLE YOU PLAY.
ALSO, MOST MODELS ALLOW YOU TO ENJOY SOME KILLER FLEXIBILITY DUE TO OUR WIRING SET-UP.
OUR BRIDGES ARE READY FOR ANYTHING FROM LIGHT FEATHERING TO OVER THE TOP WAILING.
WE ARE PROUD TO SAY THAT OUR CUSTOM GUITARS WILL PERFORM WELL FOR ANY PLAYER THAT IS LOOKING TO SHRED SERIOUSLY.


Below you will see the current custom guitars in stock at RH Custom Guitars.
Do not worry, if you do not see the guitar of your dreams.
You can contact us and we will be happy to work with you to design the perfect one-off custom guitar of your dreams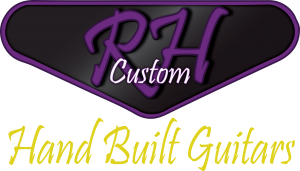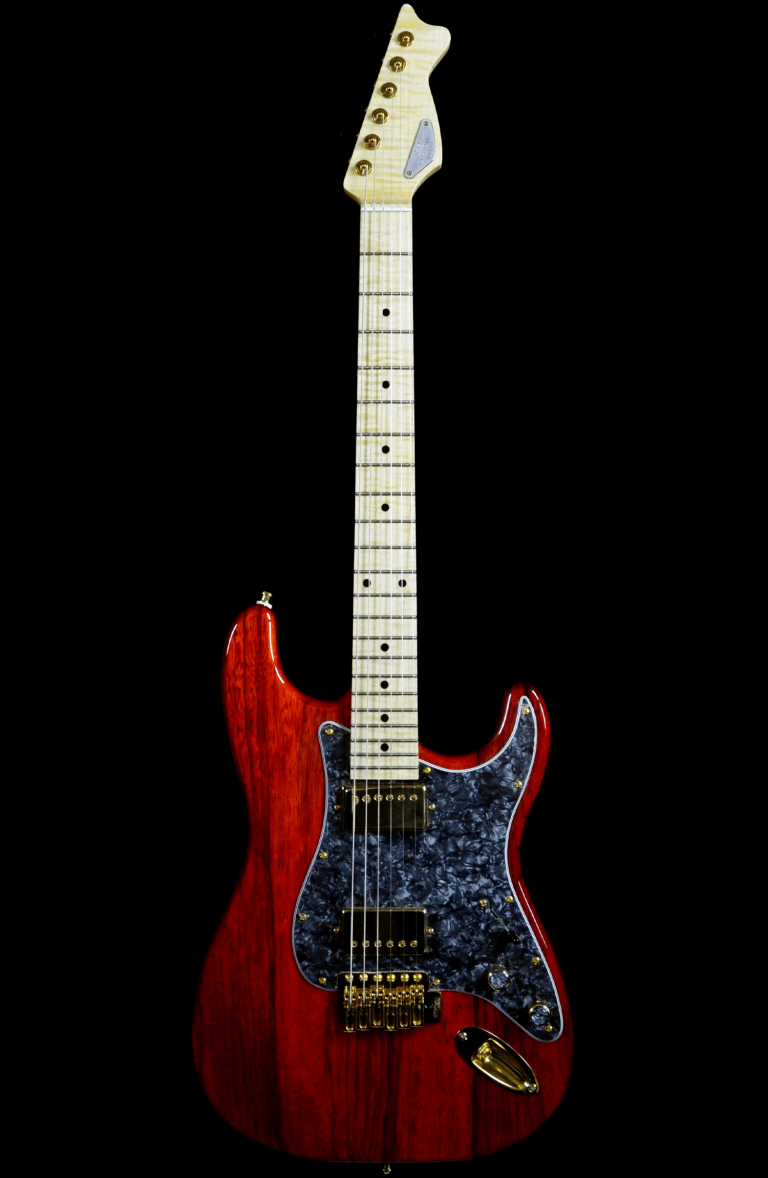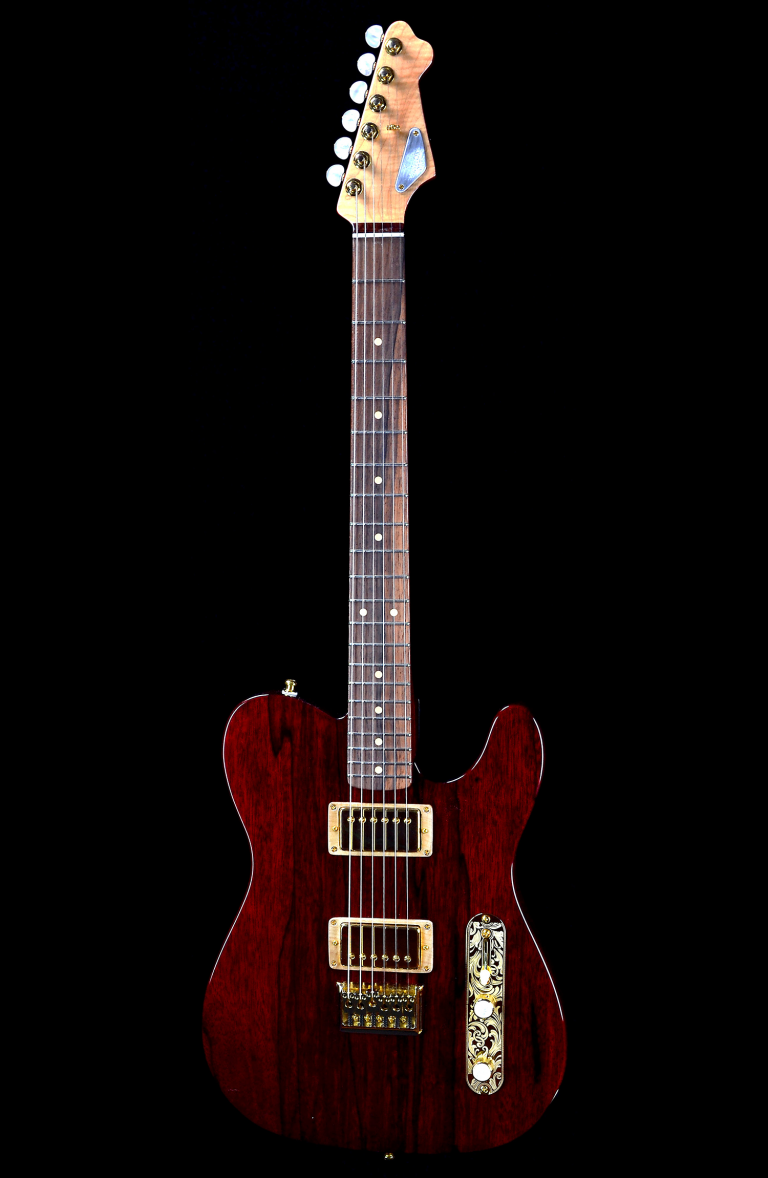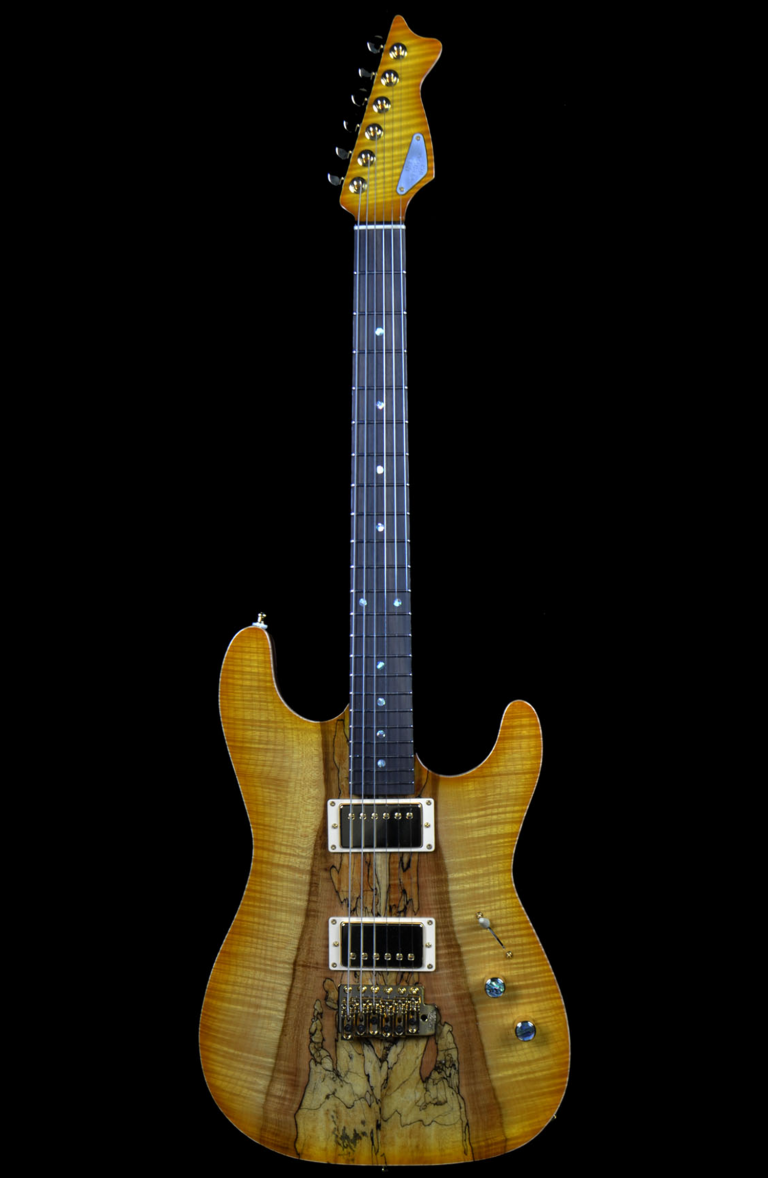 RH Custom & George Amicay Collaboration Guitars
Master guitar builder George Amicay's collaboration with RH Custom Guitars.
RH Custom Guitars is pleased and honored to offer these exquisite hand built custom collaborations. George is one of the most highly sought after custom guitar builders in the world.
He began his career at Fender Guitars and rose quickly to the rank of master builder. George's guitars are highly sought after by both collectors and musicians.
It was and still is not uncommon for clients to patiently wait months for one of his masterpieces. We are offering two of these incredible instruments that play as terrific as they look.