Mark Kendall 's Reaction To RH Custom Guitars
Mark Meeting Rick Harrison
Mark Kendall, of
Great White
, met with Rick Harrison, owner, and creator of RH Custom Guitars. Mark played Rick's creations for the first time and provided live commentary.
We loved what he said about our guitars and really enjoyed watching him play.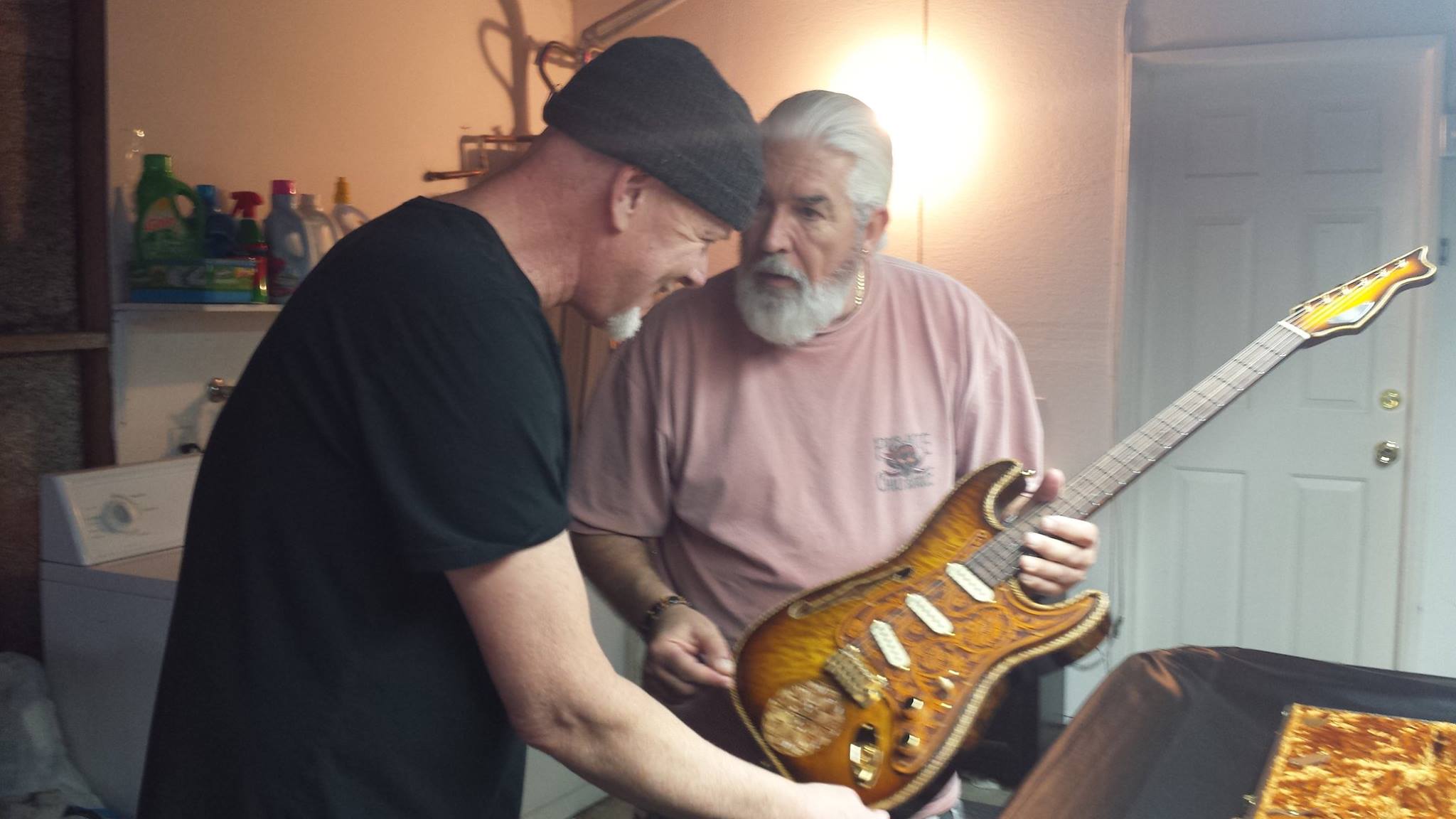 I just had the pleasure of playing 3 RH Custom Guitars. You can watch me playing two of these guitars in the video below.

My review of these instruments goes something like this.


They are very musical sounding guitars. What I mean by that is, the notes you are playing speak loud and true.
The push-pull volume knob is a great feature that splits the pickups to make the ultra clean sounds available.

The different woods that their master builder chooses are beautiful and unique!! Some of the detailed artwork on the hardware is unreal, and something I've never seen before.

I was playing open chords at times while checking these guitars out, and I'm thinking, that's Bad Company's sound or there's AC/DC.